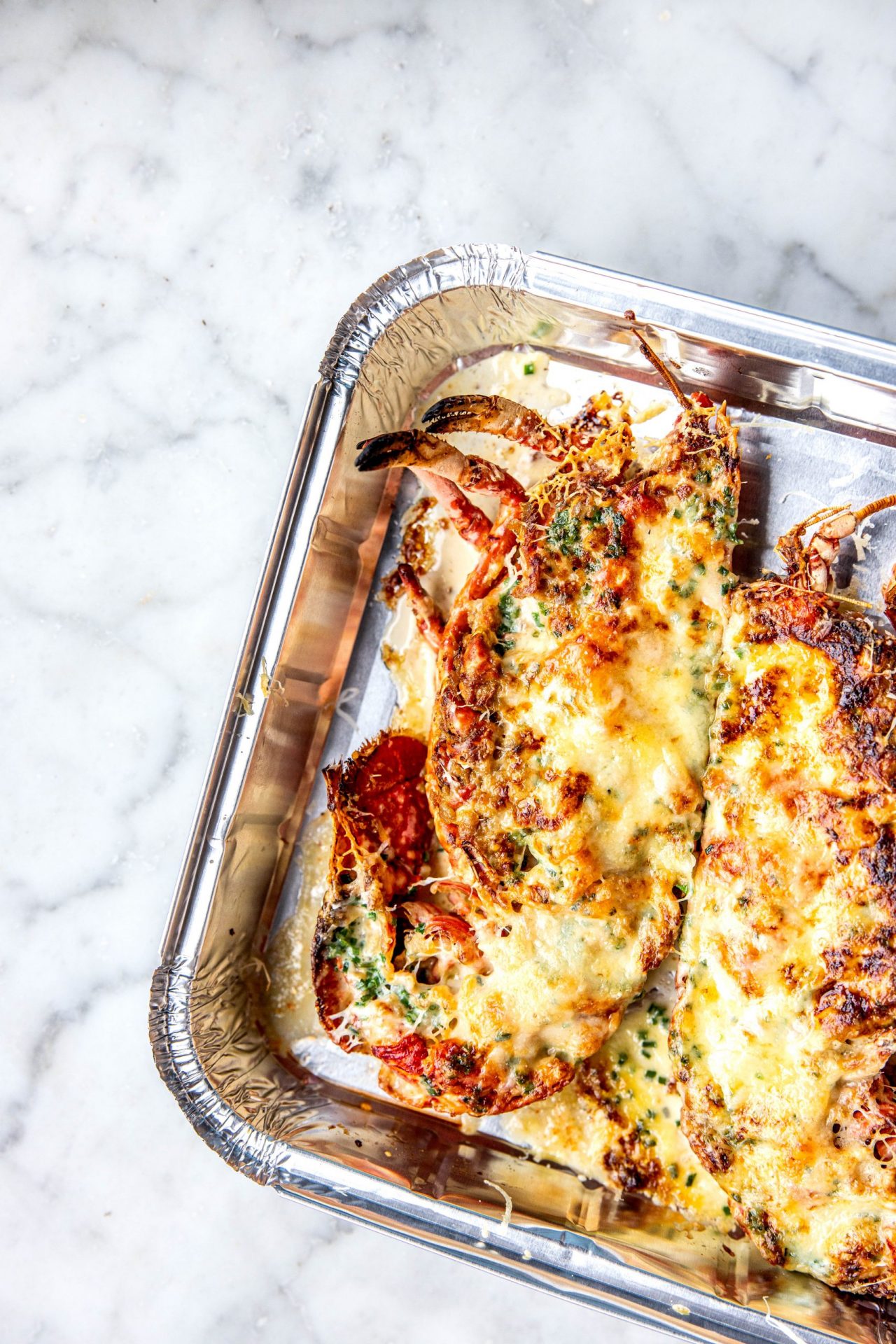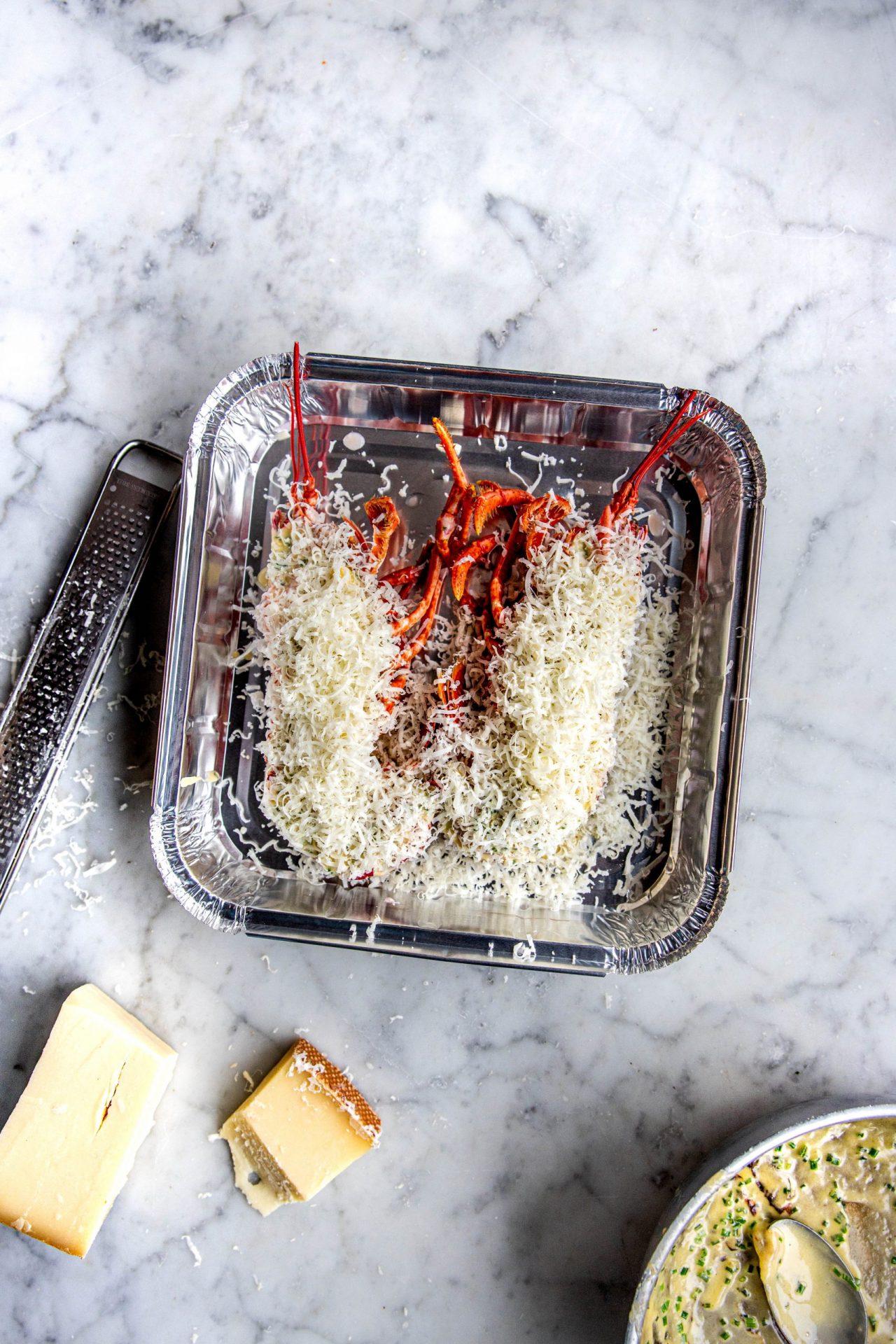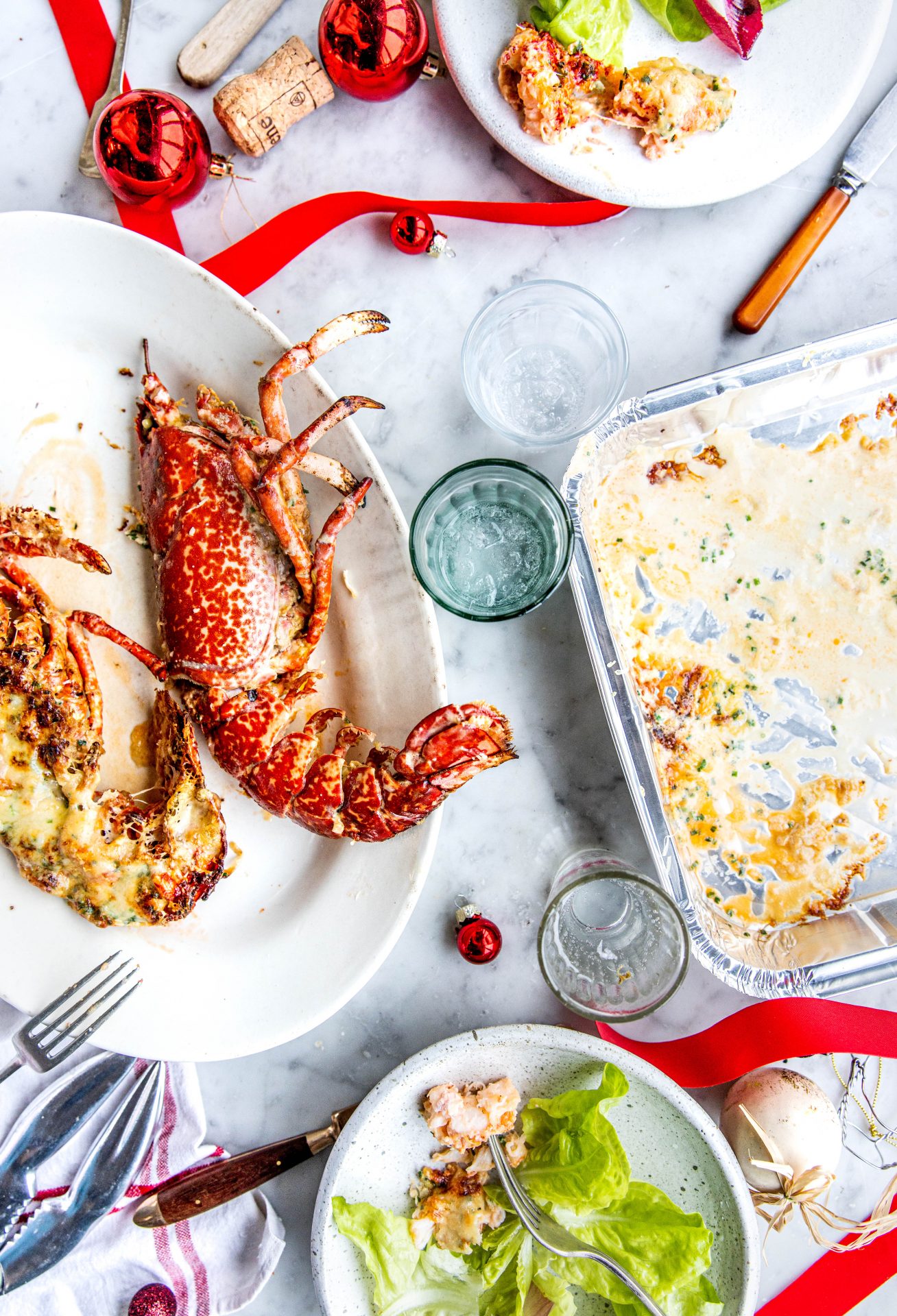 What is now quite a retro seafood dish, but nonetheless, one of our firm favourites. Lobster Thermidor is a French classic. A dish of lobster meat cooked in a rich wine sauce, stuffed back into a lobster shell, and browned.
Its quite festive but also makes for a super lunch or dinner. 1/2 a good size lobster served with crisp green salad and some Ballymakenny potatoes makes for a substantial and memorable meal.
Ingredients
1 medium cooked lobster
30g butter
1 shallot, finely chopped
60ml white wine
60ml double cream
1/2 teaspoon French mustard
1 tablespoon fresh lemon juice
2 tablespoons chopped fresh chives
2 tablespoons chopped fresh chervil
salt and freshly ground black pepper to taste
4 tablespoons freshly grated Parmesan
4 tablespoons of grated gruyere cheese
Step 1
To cook the lobster
Place in freezer for 20min
Plunge into heavily salted water
Cover and boil for 6-7min
Remove from water and chill on ice to stop the cooking
Step 2
Cut the lobster in half lengthways, and remove the meat from the claws and tail. Leave to one side. Remove any meat from the head and set aside. Cut the meat up into pieces.
Step 3
Melt the butter in a large frying pan over medium heat. Add the shallot; cook and stir until tender. Add white wine, and brandy and reduce
Step 4
Add double cream. Bring to the boil, and cook until reduced by half.
Step 5
Add all your lobster meat to the sauce and turn over for a min
Step 6
Mix in the mustard, lemon juice, parsley, salt and pepper
Step 7
Place the lobster shells halves on a grill pan, and spoon the sauce over and the lobster meat into the shell. Heap on your cheese over the top.
Into a preheated Grill for 3 to 4 minutes, just until golden brown.
Serve immediately & Enjoy
Niall